Originally, in 2009, friends asked me to rent out their house for the holidays at a time when renting your house was not as common and rental platforms were not yet as mature as they are now.

The idea? Offer an innovative seasonal rental service with the aim of managing properties as if they were my own.
My desire? To offer holidaymakers a selection of carefully selected, characterful houses and to do everything possible to ensure that they have an unforgettable stay in our beautiful region.

A few years ago, to meet growing demand, the S-Lux Properties team expanded with Quentin and Samuel.
This partnership gave way to a great friendship, with each team member bringing their own expertise and skills.
A trustworthy, responsive and detail-oriented team to satisfy you.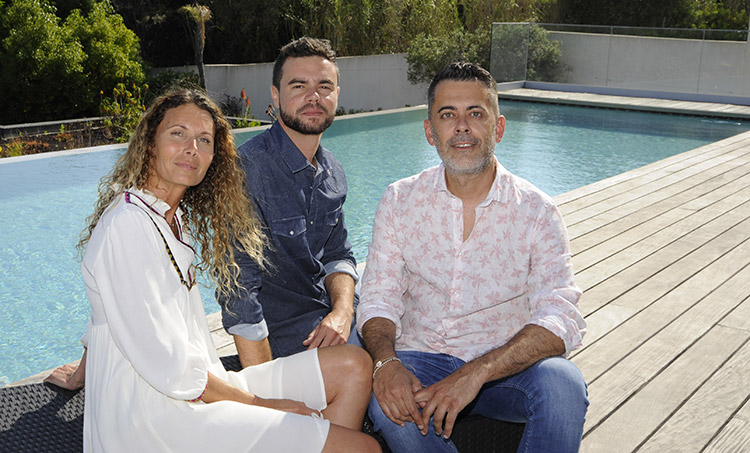 What property owners say about us...
Jean B. Maison ``la Coccinelle``
"La Coccinelle has been in the expert hands of the S-Lux Properties team for 7 years now.
Whatever the problem, they respond as quickly as possible and handle everything.
Entrusting your property for rental to Sabrina Rémy and her team means always being sure to find it in the same condition.
It means renting your house with confidence and peace of mind."

Fabienne et Frédéric L. ``Villa Cyan``
"It's never easy to rent out your house and it's important to surround yourself with people you trust. When we first met Sabrina in the spring of 2018, we sensed a budding collaboration. Indeed, with her professional and reassuring approach, and her expertise, we were immediately convinced.

The 4 years of working together have confirmed these thoughts, to which have been added the true availability and responsiveness of her entire team with, in addition, an undeniable kindness. Samuel in particular comes to mind when writing this. We are therefore looking to continue, without a shadow of a doubt, our collaboration with Sabrina for the 5th consecutive year in view of the summer of 2022."

Bernard et Sylvie S. Villa ``Les Pesquiers``
"Eight years ago when our house was finished, and after a year in the hands of a traditional agency, with very poor results, we had the chance to cross paths with Sabrina Remy and her team.
It was a very nice meeting.
Since those early days, our villa has been masterfully managed, the rental rate has shot up, maintenance is perfect and the relationship we have with the S-Lux Properties team is ideal.
They look after our villa as if it were their own.
Every time we arrive, we find the house impeccably maintained.
Thanks to Sabrina, Samuel and everyone else for your work."